DISCOVER BETTER HEALTH AND

TRANSFORM


YOUR LIFE.
Become your healthiest self. Optimise your health and longevity through better nutrition and discover how much more energetic, happier and resilient you can feel.

Find out what healthy feels like.
60% of adults have at least one chronic condition — the majority of which are modifiable or reversible.
The Center for Disease Control
5 Easy Hacks To Increase Your Energy Levels

An in-depth consultation process dedicated to the gathering of every detail of your current health concerns and goals.

A comprehensive range of advanced biomarker functional testing is used to provide a clear direction and scientific certainty for a targeted nutrition & lifestyle strategy.

Personalised Health Programmes
The insights from the consultation & tests allow for the highly individualised application of nutritional science in the development of bespoke programmes.
Evidence Based • Individualised
Blending traditional naturopathic principles with Functional Medicine and modern nutritional research to promote wellness and optimise health.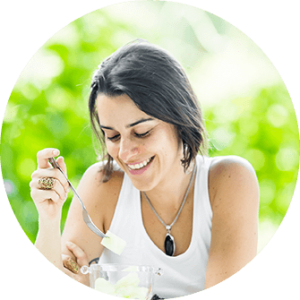 Juliana is a Nutritional Therapist, Naturopath and wellness expert. She has a passion for nutrition, a sharp focus on the latest scientific research and has her practice firmly rooted in the Functional Medicine model.
In contrast with the current 'one size fits all' approach that is so prevalent in the current healthcare paradigm, Juliana takes into account the bio-individual metabolic needs of each client and uses cutting edge functional laboratory testing in her clinic to develop personalised protocols, which include achievable dietary, supplemental and lifestyle guidance.
Whether your goal is to increase your energy levels, address a health concern, improve your metabolism or discover optimal wellness and vitality, she can help you achieve long lasting, sustainable results.
You can schedule to have your appointment in the comfort of your home, which may be anywhere in the world, and enjoy the flexibility and convenience of receiving high quality level dietary support and advice online via Zoom, Skype or telephone. Consultations can be done in English, Portuguese and Spanish.